Candidate for Dublin Central
Gary is the SocDems party spokesperson on Education Equality and Access.
Gary graduated from Trinity College in 2012 with an Honours degree in History & Political Science and remains a proud and committed Ambassador for the Trinity Access Programme.
Gary was elected in 2014 to represent the people of Dublin's North Inner City at Dublin City Council. Prior to becoming a councillor, Gary worked as a Career Guidance Advocate for Early School Leavers in the North Inner City, and briefly trained to be a plumber.
Gary is a fundamental believer in educational equality and continues to be a committed campaigner for educational access regardless of a person's socio-economic background.
Born in Dublin's north inner city, Gary is a member of Dublin City Council's Economic and Enterprise Development, Housing and Arts and Culture SPC's.
Read more
"I believe that an education system that is equal and provides an opportunity for everyone is the minimum that we should be affording our citizens."
"I believe that an education system that is equal and provides an opportunity for everyone is the minimum that we should be affording our citizens."
Volunteer with Gary
Get involved with Gary's work in Dublin Central.
Donate to Gary
Help Gary's campaign by making a contribution.
Keep in touch with Gary
Sign up for regular updates on Gary's work
Gary discusses why he joined the SocDems
Gary joined the SocDems because of the calibre of our two co-leaders and to focus on two of the areas he is most passionate about: education and the arts.
Last night, myself and my fellow councilors received from senior management in DCC an approved plan for the disposal of the former Magdalene Laundry site on Sean McDermott St.

Amongst the many difficulties I have with the report- was the fact that the report referred to the women and young girls incarcerated within these institutions as 'workers'.

It is a grossly insensitive description of the victims and survivors of Magdalene Laundries whose enforced servitude was neither compensated nor offered with any semblance of choice.

It was a further demonstration to me that Dublin City Councils attempt to sell this site is not only entirely wrong, but that their is a serious absence of understanding on the part of officials to the trauma that was experienced at this location.

For management of DCC to describe the sale of the former Magdalene laundry site as 'the chance of a lifetime' is a bit of a stretch- the North Inner City is a community that is surrounded by commercial infrastructural including hotels of various sizes.

That management of DCC believe another hotel will transform a community that is shadowed by the IFSC is frankly insulting and beguiles an outdated attitude to community development.

More disappointing still was the assistant chief executives comments that the site would lay vacant should reject this proposal to sell-off the only former Magdalene Laundry.

This was the location that was suggested by Justice John Quirke as the location deemed suitable for a memorial to the victims and survivors of the Magdalene Laundries. It was to take the form of a beautiful garden, an commemorative Centre or a museum.

At no time was it suggested that such a memorial was to be outsourced to a private firm to own and maintain, and in the future to sell-off if they deem it necessary.

A further insult contained in this report where the infrastructural projects which DCC are saying would be paid for out of any such sale of the Magdalene Laundry site- most notably the redevelopment of Rutland St School.

In the aftermath of the gang violence referenced by the assistant chief executive Brendan Kenny in his report- the then Taoiseach Enda Kenny and a number of Fine Gael ministers traversed the Inner City holding press-conferences, taking photographs and making promises to the community that have yet to be delivered-

One of those promises was to be the redevelopment of the Rutland St school as a community during those tours, or in the several press releases to follow from FIne Gael Ministers announcing the development-it was never suggested that the redevelopment of the Rutland St school was dependent upon the sale of the Magdalene Laundry site on Sean McDermott St.

There are no examples of a hotel transforming a marginalized community in the manner that DCC are suggesting this sale will do for the North Inner City. It is naive and reminiscent of the false promises made to the Inner City during the development of the docklands.

The development of Kilmainam Gaol and the transformative effect this site had on the surrounding community does for me demonstrate what can occur when a community revitalization is designed with the retention of culture and local vitality at its core.

I will be voting against the sale of the only Magdalene Laundry to be in state possession for a number of reasons.

1) I believe its morally wrong.
2) I believe we need a National Centre of Remembrance and Understanding to the victims of Institutional Abuse and Incarceration. This site is ideally located to house such an important venture.
3) In addition to that- we should be building public housing on public lands to address the crisis of today.
4) I have a profound love and loyalty to the Inner City and its people: I believe a hotel would further diminish the spirit of the community and drive people out of the area.
5) I believe that it essential that we learn from our history. Future generations need a place where they can touch the walls and know that the terror, torture and incarceration's that blighted many of our families from Independence- where not exaggerated.

To commemorate only the valiant parts of our history is hypocritical and unbecoming to the lessons and truths we claim to have learnt in the last decade. ... See MoreSee Less
Is there anything we can do from outside Dublin? This is surely a matter of national importance
A hotel on the site will only further the needs of private pockets and not the community. The Magdalene survivors need to be acknowledged and memorialized to ensure they are never forgotten
An unmanned hotel would possibly employ 20 people at best. So let's dispel that myth for a start as a bargaining tool. And how would this hotel fit into a community with it's transient nature? That bs if ever there was an example of it. Secondly the rest of the world is starting to embrace "restorative justice". We can't erase the past but we can acknowledge it and memorize it for future generations. What do we do in Ireland to address the anger and pain. We bulldoze it and build a generic hotel. (Pretty sure Joni Mitchell had a song about that ). Seriously Gary Gannon please do everything in your power to block this. It is essential to Ireland and so short sited.
Jaysus, this is a gorgeous interview.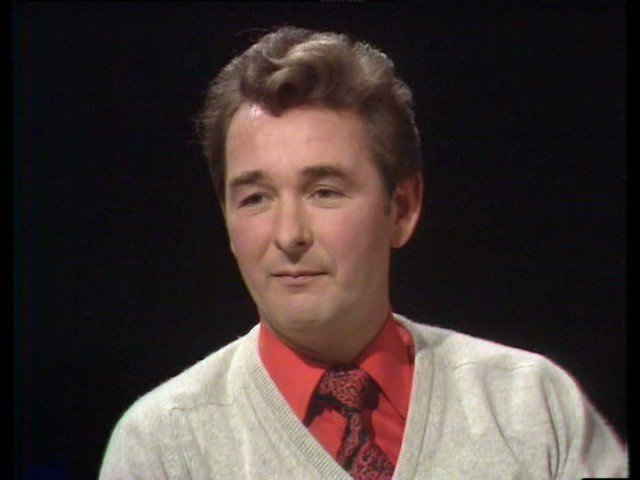 BigSport
@BigSportGB
Brian Clough's incredible interview with David Frost...

Legend of the game. 🙌
Thanks @thephoenixmag for incl me. Yes I care about social issues which are inexplicably linked to econ ones & tend to affect those with least power in our society the greatest. Proud of the work I & others put into Repeal. None of us would have needed to if more women elected 😊
The Phoenix Magazine on Twitter
"Candidate selection is a real problem for the Soc Dems and much will depend on the progress of unknown personalities like Carly Bailey who is b...
twitter.com
Thread worth reading on last nights RTE report on the only Magdalene Laundry site held in state ownership. Have to say, I found the report to be a bit hyperbolic. Genuinely taken aback by it. I've been in the building. It's not as derelict as the report suggests. #Stand4Truth
Gary Gannon on Twitter
"I'm fairly disappointed at this RTE report on the only Magdalene Laundry to currently be in State possession.. It's description o...
twitter.com
Spread the word! @marie_sherlock @1GaryGannon @RachelAda25 @vicariousness @aideenblackwood @neasa_neasa @Shane_Conneely @declancabra @conoraon @CiaranCuffe @ruthepow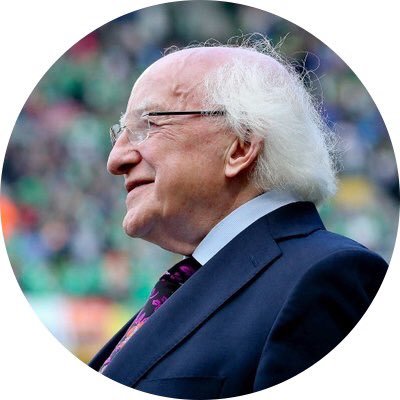 Dublin Central Michael D for President on Twitter
"We're having an open meeting next Thursday at 8 p.m. in Clarks in Phibsboro for all supporters of Michael D in Dublin Central. Come along and f...
twitter.com
Load More...