Councillor in Swords, Fingal County Council
Paul first ran in the 2014 local election on three broad themes of accountability, representation and community.
Paul's electoral area includes Portrane, Donabate, Swords, Santry, Kilsallaghan, Rolestown, St. Margaret's, Rivermeade and Meakstown.
Having lived in the local area all his life, one of Paul's main concerns is the ongoing threat of coastal erosion in Portrane, and the need for the council and state agencies to put in place long term sustainable measures to protect residents, businesses, and Portrane beach – a vital community, tourism and environmental amenity which forms part of the Rogerstown Natura 2000 international site.
As a progressive activist for many years, Paul believes that through collective action it is truly possible to move towards a society and economy organised for the benefit of not just the few, but the many.
Read more
Volunteer with Paul
Get involved with Paul's work in Swords.
Keep in touch with Paul
Sign up for regular updates on Paul's work.
Join the Social Democrats
Make your commitment to a better future by becoming a member today.
The Social Democrats believe in an Ireland where high quality public services, strong communities and a thriving economy combine to create a society where everyone has a meaningful opportunity to reach their full potential.
The Social Democrats believe in an Ireland where high quality public services, strong communities and a thriving economy combine to create a society where everyone has a meaningful opportunity to reach their full potential.
IRISH WATER IS MANAGING WATER SUPPLIES THROUGH DROUGHT CONDITIONS WHILE CALLING FOR MAXIMUM CONSERVATION OF WATER BY HOUSEHOLDS AND BUSINESSES

Irish Water is continuing to ask the public to take sustained action to conserve water as weather conditions remain warm and the drought is increasingly reducing capacity in rivers, lakes and boreholes, while our production plants struggle to meet increasing demand.

As well as reducing consumption, we are appealing to the public to report leaks on the public water network on 1850 278 278 and to repair private side leaks in both homes and in businesses.

The public are asked to change their mind set on water usage and to conserve water now and for the months ahead, as it will take many weeks and even months for raw water levels to restore in rivers, lakes, boreholes and for treated water levels to restore in our storage reservoirs
(Issued Monday, 2 July 2018)

As the warm weather continues, the demand on water supplies remains high while available water resources are diminishing. Irish Water is appealing to the public to conserve water as much as possible and to avoid unnecessary use of water. The weather has been dry since late February this year with Met Éireann reporting that the level of rain that as fallen is on par with 1976 when a major drought was in place. It is likely that the measures we are taking will be in place for weeks if not months.

Irish Water is working with local authorities to do everything possible to conserve water availability, examining how we can make further inroads into leakage by mobilising extra crews and seeking maximum public cooperation in saving water. We now have 39 water supplies under night-time water restrictions and over 130 water supplies at risk due to high consumption. We are tankering water from larger schemes to top up reservoirs where levels are falling and trying to protect borderline supplies so as to protect water supply to homes and businesses. This work becomes more challenging as the drought impacts spread nationally and the reserves of water fall across the country.

Weekend demand data suggests that there was some reduction down to 575 mega litres in the Greater Dublin region over the weekend as the 'hosepipe ban' was announced, however we know that usage drops at weekends as many people leave the area. We will monitor usage early this week as people return to homes and businesses. We appreciate the cooperation and efforts made by households and businesses who are supporting our appeal for conservation as much as possible.

Water Conservation Orders
The Water Conservation Order for the Greater Dublin Area is in place until the 31st of July but Irish Water will keep the situation under review and may have to extend the period of time the Order is in place. It is likely that similar orders will be brought in over the coming weeks on other schemes.
The prohibited use will apply to the use of water drawn through a hosepipe or similar for the purpose of:
• watering a garden with a hose or sprinkler
• cleaning a private motor-vehicle using a domestic hosepipe
• cleaning a private leisure boat using a hosepipe
• filling or maintaining a domestic swimming or paddling pool (except when using hand held containers filled directly from a tap)
• filling or maintaining a domestic pond (excluding fish ponds) using a hosepipe
• filling or maintaining an ornamental fountain (with the exception of such use for commercial purposes)
• use of water for filling or replenishing an artificial pond (excluding fish ponds), lake or similar application.

The primary purpose of these orders is to mobilise maximum public support and engagement on minimising water use during the crisis. Similar drought orders have been introduced in Northern Ireland and in British water utilities and operate by mobilising public support for responsible behaviour. Irish Water is backing up these Orders by increasing the number of Call Centre agents to take calls from the public and we will follow up such reports to encourage water conservation measures and to offer technical support, for example advice or support on how to repair leaks. We believe that this approach will deliver the best outcomes in terms of saving water.

Drought orders provide certain powers of enforcement which will be used to address continuing and excessive wastage of water during the crisis. We expect the vast majority of people will adhere to the Water Conservation Order and that there will be very few prosecutions while the order is in force. Our domestic and non-domestic meters are identifying private side leaks and we are working with householders to address these leaks in properties and offering assistance to get them repaired. Regulatory powers are available to address chronic leaks where owners do not engage with us and do not respond to multiple notifications.

Irish Water's primary concern is for longer term supplies in late summer and autumn. Based on modelling previous dry years, and allowing for how dry the ground now is, we need to maximise conservation of raw water at this time to secure our needs over the coming months. Therefore, these urgent conservation messages are of critical importance to communities in Dublin and the other marginal supply areas across the country.

Commenting on the ongoing situation, Irish Water's Corporate Affairs Manager, Kate Gannon said "We thank the public for their water conservation efforts to date. Today is the first day of the hose pipe ban in the Greater Dublin Area and we ask everyone to play their part in the areas included in the ban and across the country to conserve water as much as possible over the weeks and months. We need customers to change their mind set on their water usage and to conserve water now and in the weeks and months ahead. It will take a period of sustained rainfall for raw water in rivers, lakes and boreholes across the country to restore. Due to the high demand in water usage nationally it will also take time for treated drinking water in our storage reservoirs to restore. All savings made now will help to reduce the likelihood further restrictions for the remainder of the summer and into the autumn.

We have a serious challenge to ensure we can deliver clean safe drinking water for everyone, given the current state of our network and the impact that sustained warm weather has had on water supplies both nationally and in the Greater Dublin Area. We thank everyone who has already taken action and we need a collective effort from the public to conserve water, and that behaviours change into the future as the threat to supplies remain beyond the current hot spell. We urge customers to conserve water and to work with us by following our tips such as taking short showers instead of baths, turning taps off when brushing teeth and not using hosepipes in gardens and limiting use of water in paddling pools. We are asking the public to continue to conserve water in the months ahead and to follow our advice for longer term water conservation''

"Local authority crews supported by contractor resources are working to maximise water availability, though managing pressures to the minimum which avoids loss of supply and repair leaks on the public network. This work will continue and intensify in the months ahead and we are using all available tools to monitor our water supplies to conserve water."

When the current hot weather ends we will still need customers to be mindful of their water usage for the months ahead to protect the available water for the remainder of the summer and into the autumn. Wider water restrictions may become unavoidable if the demand does not drop towards normal levels. Every effort someone makes in their home or business impacts their neighbour and community and we are asking everyone to collectively take responsibility for their water usage to benefit their whole community. Irish Water have lots of tips for conserving water in the home, garden and business on www.water.ie."

ENDS

Southern Region
In the Southern Region, water availability in 28 schemes are impacted by drought. Customer supply is being managed by tankering water to reservoirs, restricting supply at night and in a small number of cases providing emergency water stations. Leakage Find and Fix crews are mobilised to reduce the water being lost through leaks both on the customer side and in the public network. These measures are currently mitigating the impacts on business and household users and will have to be maintained for the foreseeable future.
The areas worst affected in the Southern region are: in Cork are the Clonakilty Regional Scheme, Freemount, Ballyhooley, Kilbrin and Gortnaskethy, in Kilkenny (Bennettsbridge, Castlecomer and Inistioge) and the Central Regional supply in Carlow in Myshall, fenagh, Ballon, Newtown, Kilbride, kildavin, clonegal, in Waterford in Loskeran, Balllaneen, Portlaw, Kilrossanty, Ardmore and Kealfoun. In Limerick impacted schemes are in Hospital, Oola, Knocklong, Herbertstown, Bruff, Loghill, Newcastle West, Pallasgreen, Doon, Bruff. In Kerry in Inch, Ardfert, Ballytermon. Also, in Clare, restrictions will be in place tonight in North Clare in Ennistymon,Kilshany, Kilfenora, Lisdoonvarna, Doolin, Kilmoon, Fanore, Ballyvaughan, Liscannor and surrounding areas
Meanwhile, a major burst on a 600mm asbestos cement trunk main in Killarney overnight is impacting services to parts of the scheme. Kerry County Council crews worked throughout the night to successfully repair the burst early this morning. However, the process of filling the pipelines and reservoirs has proven slow and complex due to airlocks and supplies are being impacted in the area around Farranfore and onwards to Tralee. The crews are working continuously to try and restore supplies as quickly as possible.

East and Midlands Region
In the East and Midlands Region there are a number of supplies with water restrictions in place.

Westmeath
Athlone - Further restrictions are planned for the nights of Tuesday, 3 July and Thursday, 5 July to maintain supply as there is difficulty meeting the water demand as levels in the Annagh Reservoir continue to come under pressure. Night time restriction imposed over the last week has helped to maintain water levels, and the water treatment plant continues to work to its limit. These restrictions are impacting approximately 8,000 people on the eastern side of the town and restrictions likely for some of next week unless demand drops substantially.

Mullingar - The water level in the Knockdrin reservoir is rising very slowly due to high demand. Water levels in the Killucan and Kinnegad Water Towers are also filling slowly. No further restrictions planned at this point but we continue to monitor usage and ask customers to conserve water as much as possible.

Offaly
Dunkerrin public water supply- Leakage repair crews repaired a leak on the Lisduff water main on Friday which has reduced demand slightly. However to help increase levels in the reservoir restrictions remain in place for 150 customers in Lisduff Co. Tipperary who are supplied by Dunkerrin public water supply. These restrictions will continue every second night until further notice.

Laois
The Portlaoise water supply and the Derryguile Water Treatment Plant in particular are coming under pressure with a potential impact on approximately 27,000 people. Night time restrictions have been put in place and will continue on the Mountmellick Road area of Portlaoise due to known high levels of leakage. A contractor has been engaged to find leaks and fix leaks to help remove restrictions in place.

In the Laois South East Regional Supply – The source of this supply is Kyle Spring. Ballyadams, Crannagh, Ballylinan and Pedigree are experiencing lower pressures since Sunday lunchtime due to necessary supply restrictions. The treatment capacity of the plant is approximately 2500m3 per day. For the past 10 days demand has been outstripping supply by 180m3 per day. This has resulted in the main reservoir at Gallow Hill being almost depleted. Work was carried out on the network to reconfigure the supply and we are asking customers to conserve water as much as possible

The Swan Water Treatment Plant is on nightly restrictions impacting approximately 1,500 people. Irish Water continue to impose nightly planned water outages from 10 pm to 6 am to allow treated water levels in Wolfhill Reservoir to recover. This water restriction will impact customers in The Swan, Wolfhill, Mayo and Doonane Co. Laois and will remain in place until water levels in the reservoir restore. Four static water tankers are in place throughout the network for public use. An additional tanker available from this morning for supply for farm animals only. It is hoped that this will reduce agricultural demand on the water supply scheme.
In Grandard in Longford the Lough Kinale Water Treatment Plant has decreasing water levels impacting approximately 300 people. A water standpipe facility providing water for non-domestic users in the Granardkill area is now in place. It will be manned twice daily in the mornings from 11am to 12pm and evenings 8 pm to 9 pm. It is located beside the bottle bank at rear of Granard Garda Station. This temporary facility is intended for farmers and other business users in the Granardkill area who are impacted by the current water supply difficulty.
In Portarlington – a number of areas are experiencing intermittent supply and/or low water pressure due to low borehole levels

For domestic water users in the Grandkill area three static water tankers are available all day, these are located adjacent to Grandkill Old Cemetery. The Smear Water Treatment Plant also under pressure and restrictions are in place impacting around 500 people.


North and Western Region

East Galway
The Ballinasloe Water Treatment Plant is operating at full capacity and reservoir levels are giving major cause for concern. Supplementary pumps have been deployed due to low water levels in the River Suck. Customers in Ballinasloe, Laurencetown, Eyrecourt and Kiltormer are urged to reduce water usage in every way possible to ensure a continuous supply for all.

Aran Islands
Night time restrictions will be implemented on Inis Mór from 10pm to 7am commencing Monday, July 2. This is to conserve water in the raw water reservoirs. Water usage on the island has increased by 40 per cent in the past week and reservoir levels are giving cause for very serious concern. Tankering is ongoing to Inis Mór.
Water consumption on Inis Oirr and Inis Meain has increased by 30 per cent in the past 10 days and Irish Water is urging customers to increase their efforts to conserve water on all of the Aran Islands. Water restrictions on Inis Oirr will continue nightly from 11pm to 7am.

West Galway
Restrictions remain in place on the Ballyconneely Water Treatment Plant serving the Ballyconneely and Foreglass areas from 11pm to 7am for the foreseeable future. This is because demand on this scheme is now exceeding supply.
Demand in Tír na Fhía/Leitir Mór has increased significantly and some areas are experiencing outages.

South Galway
Clarenbridge Water Tower did not refill overnight last Thursday and storage is not sufficient to meet demand. Customers in Clarinbridge, Kilcolgan, Roveagh, Ballinderreen and Tyrone Group Water Scheme are urged to conserve water. Night-time restrictions will be imposed if the situation does not improve.
Customers in Gort are also urged to conserve water as raw water levels are dropping.

Galway City
Due to very high demand in areas supplied by Tonabrocky reservoir, Irish Water has no choice but to restrict water supply at night time between the hours of 11pm and 7am.
Barna, Moycullen, Knocknacarra, Kingston, Taylor's Hill, Letteragh Road, Bishop O'Donnell Road, Clybaun Road, Cappagh Road, Ballymoneen Road (areas north of Western Distributor Road) may experience low pressure and reduced flow at night time.
These restrictions are essential to allow the Tonabrocky reservoir storage levels to recover and will remain in place at night time until further notice.

Greater Dublin Area
The usage in the Greater Dublin Area was marginally down over the weekend as many people left the area for the weekend and businesses were closed. Usage remains well above normal for the capital at 575 mega litres on Sunday, 1st July. Water usage on Monday and Tuesday will reflect a clear picture of the water consumption in the area. All savings made now will help to protect vital treated drinking water in our storage reservoirs that will be needed for the remainder of the summer and into the autumn. We are appealing to the public and business owners to continue to conserve water to protect water levels in our reservoirs. This region relies largely on Poulaphuca reservoir which is falling at a similar rate to that of 1976 meaning that supplies will remain critical for the coming months depending on usage levels.
Irish Water's Drought Management Team are meeting a number of times each day and monitoring water supplies and demand around the country. This work is coordinated daily through our three regional teams and the 31 local authorities operating the system. Production is being maintained at record levels and local authority crews have been on the ground managing supplies, trying to control pressures and in critical schemes managing restrictions on night use to try to protect critical day-time use. Crews are busy identifying and fixing leaks to try to take pressure of the system and Irish Water wants to recognise and acknowledge the efforts that are being made. Irish Water is working to mobilise additional crews for finding and repairing leaks in support of the local authority efforts.

We continue to ask the public to notify us of leaks which we always follow up. Public side leaks are dealt with in the first instance by the local authority teams. We have contractors available to assist with private side leaks under the 'First Fix' scheme. Where we cannot access private property to repair obvious leaks, we are committed to serving enforcement notices under the legislation to enable us to have these effectively addressed.

Irish Water has also mobilised tankers across the country to fill reservoirs that are most at risk to protect water supplies and to ensure that customers have access to water. We are in touch with the farming organisations and offering assistance where water shortages are leading to animal welfare concerns. In critical situations we will accommodate farmers who need to collect water by tanker where it can be made available.

Tips to help you conserve water
• Leak free: Check that your home is leak free. Check for running overflows and fix any dripping taps, cisterns or pipes
• Don't let the tap run: Brushing your teeth with the tap running can use up to a staggering 6 litres per minute. Brushing your teeth with the tap off will use a more modest 1 litre of water
• Shower vs. Bath: The average bath uses 80 litres of water compared to an average shower using 49 litres in seven minutes. Switch your bath to a shower for a massive water saving
• Less time: With the average shower using 7 litres of water per minute by turning your five minute shower into four minutes, you could save up to 7 litres of water per day!
• Fully loaded: Always ensure your dishwasher and washing machines are fully loaded. A modern washing machine uses approximately 65 litres of water per cycle while a dishwasher uses 20 litres. By ensuring they are fully loaded, not only will you conserve water but you will also reduce your energy bills
• Don't flush it all away: A third of all water used in the home is flushed down the toilet. Some larger cisterns can continue to work effectively with a smaller flush. Place a displacement device into the cistern (out of the way of moving parts) to save water ... See MoreSee Less
Safeguarding our water for our future
Now available on the RTÉ Player...
Twitter feed video.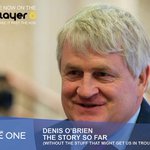 Hmm.... the Government sets up constitutional convention (which I think is a very useful process) and then kind of ignores it when it suits them:
Social Democrats on Twitter
"The Government is shirking its responsibility to implement the decisions of the Constitutional Convention which proposed a series of alternativ...
twitter.com
We visit Newbridge House & Farm in North Co Dublin to see what it has on offer for visitors on #RTENationwide Wednesday 11th July @RTEOne 7pm & RTE+1 8pm @rte @NewbridgeHF @TourismIreland @DiscoverIreland @Failte_Ireland @abcassin RT
The #OccupiedTerritoriesBill is a welcome initiative - it is time that Ireland ceases trade in goods made from illegal settlements where Palestinians are violently thrown out of their homes #Palestine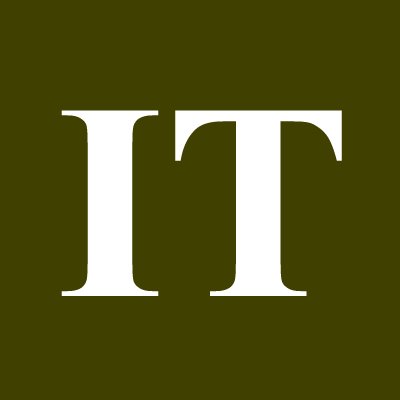 Irish Times Opinion on Twitter
"Frances Black: Ireland must act against Israel's war crimes https://t.co/eSjz32jdCv"
twitter.com
Load More...