Bantry
Holly McKeever Cairns is a woman on a mission to build a more resilient West Cork. To end the cycle of boom, bust, emigrate. To invest in small farms and businesses. To bring our young people back home.
A farmer and small business owner from the Turk Head peninsula, Holly grew up with the Ilen River estuary on one side, and Roaring Water Bay on the other. She lived and worked abroad for many years in Greece, Spain, UK, USA and Malta, before moving back home to work in the family farm and business, Brown Envelope Seeds.
Holly has a keen interest in sustainable agriculture and how we can work to ensure food security for future generations. She believes that the answer lies in increased support for small farmers, small business and entrepreneurs.
Now 28, Holly grew up in Aughadown. She attended Lisheen National school and Schull Community College. She graduated from UCC with a first class honours with a Master of Science in Organic Horticulture. As part of her studies, she researched the methods and importance of plant adaptation in the face of unpredictable climates.
Holly has worked with adults with severe neurological and physical disabilities and teenagers with autism. She has spent time volunteering in Calcutta, Cape Town and Romania.
Read more
Volunteer with Holly
Get involved to help Holly's work in Bantry.
Keep in touch with the SocDems
Sign up for regular updates on our work.
Donate to Holly's Campaign
Help Holly's campaign by making a contribution.
Thank you all for the support, it means so much.
It was a bit surreal to be opening the West Cork Literary festival last night, I have so many memories of Sam, Autumn, Liam and myself at it over the years, the festival was a backdrop to our childhood.
Unfortunately I looked more like an aspiring rapper than the deputy Lord Mayor in the bling.
Mary Robinson was inspirational - Everyone, go buy her book, 'Climate Justice'.
There are so many more great events at this year's festival, book here: www.westcorkmusic.ie/literary-festival/ ... See MoreSee Less
Love the bit of Bling looking great Holly keep up the good work
Looking fab Holly.Well done ...again.x
Great opening speech Deputy Mayor Holly What An enjoyable evening Mary Robinson was amazing 😉
Loved your speech and the bit of bling suited you x
No, you look as lovely as always xx
Wow you look amazing Holly...you are a star!!
Swing that Bling Holly! You are outstanding 🤘
You look great and good to see doing civic duties
Couldn't be there but will buy the book. Of our times for sure.
You look elegant and sophisticated, the old fella next to you on the other hand.. 😉
Looking great Holly Cairns x
Holly u r ah grr woman in gov thanks 😙
You do not look like rapper, you look the part
Great opening speech Deputy Mayor Holly What An enjoyable evening Mary Robinson was amazing 😉
Looking good holly and clem 💋💋
Load more
they are my beans in the pic. I hope Gaia finds a new coordinator. https://t.co/nKNVG3yqkB
Road Closure - High St, New St, Barrack St , Main St, Bantry from Saturday 3rd to Monday 5th August 2019 to facilitate Bantry BAR B Que festival. #RoadAlert https://t.co/ZCIwEduluM
Congratulations to Adrian Buckley & his limousin who came first in the September bull class at Carbery Show.
The first Carbery Show was in 1836 - I love attending and meeting other young farmers like Adrian & Avril Helen from who is now making butter from her jersey herd.
Twitter feed video.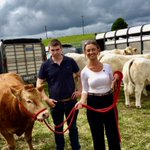 Delighted to give copy of Queer Republic of Cork to @HollyLeahCairns tonight at launch of @corkpride Great chat about Stonewall and @CorkLGBThistory with @Corkcoco Lord Mayor @Chrisosullmcc
Twitter feed video.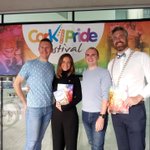 Load More...