Ireland 2040 is the government's plan for capital development across the country, and has just been launched.
There's good and bad news for Dublin 15.
The good news is that the DART upgrade for the Maynooth train line has been announced again (fourth time by my count).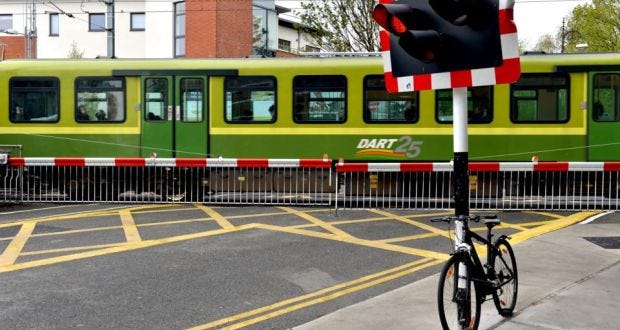 The expansion of the DART to Maynooth has been in discussion in one way or another since 1975. It has been announced at least three times since then, and now it is being 'launched' yet again. Stop announcing it and start building it.
All the new investment in mass transit infrastructure in recent years has left West Dublin behind. The new plan announced today somehow justifies yet another line into the south side when commuters in Dublin 15 are still waiting for a train that's 40 years delayed.
The most frustrating thing is that everything new that's been announced goes via town.
If we keep running buses and trains into the city centre and out again, not only are we wasting time and money on our commute, but we stifle development potential outside the M50.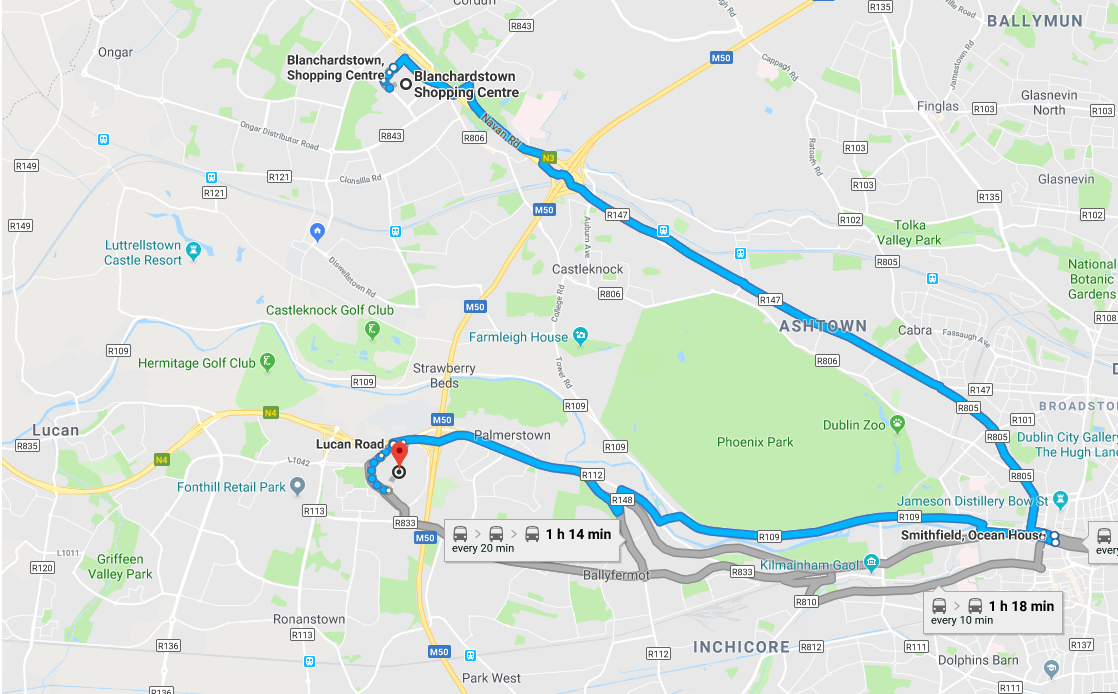 The quickest public transport route from Blanchardstown to Liffey Valley shopping centre goes through Smithfield.
The 5km journey from Lucan to Blanchardstown is served by one direct bus route, only eleven times a day which means it's mostly faster to take an 18 km detour through Smithfield. For the vast majority of commuters the only way to move around the outer suburbs is to go through town, which is crazy.
So, I'm not really surprised, but very disappointed that the government has doubled down on the backwards system of hub and spoke, when we should be moving towards a more efficient, effective, and environmentally friendly public transport system for the whole city and country.
Aengus Ó Maoláin is chairperson of the Dublin West Social Democrats and the party's representative for Castleknock and Blanchardstown.
This piece originally appeared in Medium.com and can be read here.