Trim Councillor and General Election Candidate for Meath West
Having spent several years working with an Irish charity overseas, Ronan returned home to Meath and became an English and History secondary school teacher at St Patrick's Classical School, Navan.
His focus as a teacher has always been on helping young-adults become the best they can be, and he also co-ordinates the cross-country and athletics teams at school.
Back living in Trim with his wife and two young children, Ronan has a BA from Galway and MSc in Sustainable Development in Dublin.
"I look forward to meeting people and discussing how social democratic policies will help them and their kids into the future."
"I look forward to meeting people and discussing how social democratic policies will help them and their kids into the future."
Volunteer with Ronan
Get involved with Ronan's work in Meath West.
Donate to Ronan
Help Ronan's campaign by making a contribution.
Keep in touch with Ronan
Sign up for regular updates on Ronan's work.
Watch Ronan explain why he joined the SocDems
The Social Democrats offer something different. We are a party with big ambitions to represent the Irish people.
Boyne Community School

The most recent oversubscription to the Boyne Community School is something close to my heart. For one, it is my old alma mater where I went to school, when it was the Brothers, so to hear that parents of students who live in and around Trim have not a place is really sad.

Secondly, I am a secondary-school teacher by trade and every year, for many years, my own school of St. Pat's is over-subscribed. Part of this is due to insufficient places in the area but another part is due to the school being a Diocesan meaning it's catchment area technically spans 2 counties.

Even still, to meet parents of children, many of whom I have known, who would dearly like their children to come to school here but who we simply do not have the space to accommodate is one of the most difficult parts of the job.

With that in mind I was conscious in responding to queries and this issue I was as clear on what is or is not possible. The last thing parents whose children have not gotten a place need is false hope. Instead a clear understanding of the environment so that they can make clear and informed choices about their son or daughter's future is what is key.

So to the here and now (which I will follow with the future).

1. I understand that as many as 70-80 students who are from the catchment area and feeder schools did not receive a place in the Boyne. If you are one of these parents, if you have not already done so, I would suggest that you to ask where your child is on the waiting list. Parents often pre-enrol their child in a number of schools, especially when they know there is a chance that they might end up missing out on their first preference. As a result there will be some children who will not take up the offer of a place. From experience this could be around 25% or more. As a result, I would not be surprised if 20+ students who were initially disappointed get offered a place when these letters go out. And again, of these another 5 or so might not take it up. So for some, especially high up on the waiting list there is still some immediate hope.

2. The next thing parents will need to consider is whether they want to launch a Section 29 appeal. A Section 29 is effectively the form used to appeal when you believe that an Admissions Policy has not been followed or indeed if the Admissions Policy is flawed.

For most schools, when it comes to admission they begin in 2 ways -
- They decide the maximum amount of students they can take in for 1st Year based on space, number of teachers, etc.
- They decide the criteria for admission, students in the catchment area; feeder schools; those who have siblings in the school; those whose parents went to the school; those whose parents are teachers in the school, are just some of the criteria that schools use.

This will usually ensure a certain number are automatically enrolled. If there are more people than places, then a draw will take place. This is often overseen by a neutral person, a member of the Gardaí in some cases. Names are drawn to fill up the remaining places and to decide in what order are people on the waiting list.

3. So in lodging a Section 29 what you are arguing is that the school did not follow its own Admission Policy or that the Admission's Policy is actually against national education legislation.

Section 29 are available from the school and are free for a parent to submit. Once submitted, the usual process is that a faciliator from the Dept. of Education will come out to the school and look at the Section 29 and the Admissions Policy and to see if there is a strong case. If they feel that there is not, they (the Dept. of Ed. facilitator) will often contact the parent and advise them that there is little likelihood of the Section 29 being successful. Of course, it is still the right of the parent to proceed.

However, if you decide to lodge a Section 29, it is important to understand that...
a... if you are successful, it does not mean your child will be enrolled into the school. Indeed it is very rare (and possibly not permissible) that the Dept. of Ed. will compel a school to take a student who has won a Section 29 on enrollment if they have reached their maximum number,.
b... what a successful Section 29 will get you is to move you to the top of the waiting list.
c... because these Section 29's will be heard in the New Year, the level of movement will be minor between Christmas and August as parents/guardians confirm if their children will take up their place.

4. As a result, from the experience of our school, what usually happens is once parents get confirmation that all places have been confirmed (if not before) they will be investing time and energy elsewhere to identify other schools in the vicinity that their child might go to.

5. That being said, as has been mentioned elsewhere it is the election cycle and the Dept. under political pressure from the governing party might try to come up with some way around this. The Boyne has been waiting to expand for quite some time and the Dept. have made little or no progress despite this being the second year now that their has been an over-subscription. If they do somehow push extra students into the school over and above the admissions amount, through the introduction of a prefab, etc. that does not require planning permission, while I know this will bring much relief for parents who had their heart set on the school and your child's education is paramount, as a teacher I would be somewhat worried.

More students in 1st year (let's say 10 more than what the school had deemed capacity), will generally set a precedent to expect more students the following year and as students travel along the years these numbers add up and put greater strain on classrooms, time-tables and teachers.

Certainly the Dept. would have to follow this up with resources.

In finishing up and looking into the future -

Oversubscribed schools are not a surprise and census figures and development plans have clearly shown that Trim's population of children is growing. That is peaking this year for primary schools according to the present census means that the secondary school has yet to see the worst in over-crowding.

What is more, as an educator, when you are in a school where there is a year absent due to a retreat, school trip, exams etc. you can see the difference in the atmosphere of the school. Teacher to pupil ratios in the country are too high, much higher than our OECD and European counter-parts, certainly the ones that we want to be aspiring to and having to get by with prefabs & hopes that some parents won't take up an offer of a place is not good enough. And no amount of "I was just off the phone with the Minister for Education" is substitute for planning and the avoidance of these avoidable issues in the first place. Instead a commitment to build extensions or my belief new schools is what is needed.

Having larger and larger schools where numbers climb closer towards the 1,000 and past risk losing the community feel of a school environment that teenagers need, especially in a modern world. And for this reason I feel the Dept. of Education should continue to hold onto its reserve on the Dublin Rd, behind Autopoint, which had been zoned 'Possible Recreational Use' in our last development plan and which the Dept. had put a reservation on for the possible purposes of a new educational campus.

Let's invest in our young people.

(Additional point - Finally, while it might be of little comfort at this moment for parents/guardians whose child has not got a place, it is worth remembering that the single biggest positive influence on a child's education is not us teacher but parents. (We, the teachers come a close second). So with that in mind, if you are feeling disappointing that your child has not got a place in what was your first choice, take comfort that the simple fact that you are positively engaged in this means that if your child end up in another strong school in our locality, with your support they should flourish irrespective).

#boyne #education #trim ... See MoreSee Less
Just an update on the school. I was speaking to one of the Department of Education appointed facilitators on Friday who filled me on further details and how the process is currently playing out. Their job is to begin the review of the Section 29's currently being processed and meet the parents to explain to them the case. They have already met many parents and will continue to do so. 275 children applied for 168 places and of these 257 met the two chief criteria - being from the catchment area; coming from a feeder school. Having reviewed their admissions policy, the facilitator believes that all 257 of these parents should have been entered into a draw. However, at this stage they explained that the school in good faith chose to include 67 children who already have siblings in the school. In many schools this is one of the first criteria and as a teacher I understand why this is: having an older brother or sister already in the school gives both the child and indeed the parents great comfort as children overcome what can be a tough transition from primary to secondary. That said, a Section 29 as explained previously is quite technical and must rule by the admissions policy and in this case, the facilitator believes the school did not follow its own admission policy and as a result, those who did not get drawn out have good grounds for a Section 29. A decision on this, or on those who will now decide to formalise their Section 29's, will be made by a committee that is scheduled to meet on the 6th, 7th, 8th, 9th of January, depending on the numbers of Section 29's that go through. However, the facilitator has confirmed to me that the committee and indeed the Department cannot force a school to exceed its capacity nor compel them to find a place for students who might win a Section 29. I understand that this goes back to a High Court legal case brought and won by St Molaga's National School in Balbriggan when despite a Section 29 showing that the school had been wrong not admit 2 pupils, the Department could not compel the school to take the students now that it met capacity. As a result, there will be three likely outcomes to any successful Section 29. 1. That the decision is upheld and the student(s) must be admitted if space allows. However, as mentioned I would expect there to be little movement between January and August. 2. The decision is upheld in part and the student(s) is put to the top of the waiting list. Although, considering this decision affects all students, this might not change the waiting list at all. 3. That the decision is upheld and the matter referring back to the school board of management who would then decide. Only in the latter, if this decision is made, might the draw take place again however I nor any school managers I have spoken to have ever heard of this happening and I cannot foresee how the school would undertake this at this stage. As of today I understand that 34 kids received second round offers meaning nearly 40% did not take up offers. Going by this % as many of 10 of these might also turn down offers, so again there is still some immediate hope for some. Yesterday, as part of the Cabinet tour of Ireland, that stopped off in Trim for the day, Education Minister Joe McHugh did go into school. I am not privy to conversations and maybe the Department may look to provide additional accommodation/teacher/resources however I have not seen any positive statement from the Department on this. In finishing, if the committee concludes that the school did get its admission policy wrong, I think it is important that the reason this has become an issue is not because of an admission policy (which had it been correct, would still have seen 89 parents whose children go to feeder schools and live in the area be desperately disappointed and let down) but because either the Department of Education failed to act when it became aware that the school was rushing towards being overcrowded; failed to spot this; or were not giving the resources from government to deal with this issue. I hope this provides some additional clarity and if you have any specific questions, please feel to message.
Ridiculous situation, living in trim my whole life, I went to all trim schools also, my wife done the same, my son has also been to all trim schools, and then to recieve a devastating letter saying my son hasn't been picked for the school through a lottery system, the school sent out criterias stating 5 reasons that would give your child a good chance of getting into the school, my son meets no.1 on the criteria list and the application was in straight away, but it seems the school has gone behind parents backs and decided to do this lottery system which means the criteria list is basically a waste of time, my son was as was all the kids in St. Michael's primary were told they would have no problem getting into the boyne school as long as their applications were in on time, the principal of the boyne school told them this, it's an absolute shambles of a situation that all us parents of the kids that didn't get in have to go through, absolutely shocking 😡😡😡
Seriously need more schools. Stretched out to the last as it is. Something has to give. Talking to friends who are worried about the situation already and their children are in 3rd - 5th class age range.
Very informative Ronan. Thank you
Sally Falvey Valerie Clare
thank you. it's just a horrible situation we are all in we live a 10 min walk from school and did not get it it so unfair to the boys who were looking forward to going into the boyne together. I hope something will be sorted for us all 🤞🤞🤞
Great information for parents there. However the government have months to get something sorted. Giving places to teachers children is favouritism, if these children do not meet other criteria such as where they live, feeder schools etc. Why should a child living 10 minutes walk away suffer because a teacher living nearly an hour commute away has a child the same age. Also why should a child not from the area or feeder school get a place over local children just because they had a sibling at some point in the school. Local primary schools in my opinion should get priority along with home address. Then move to siblings and children of teachers. The school my children go to has just over 1000 students and it was built to cater for 600. There are more Prefabs going in as we speak and they are years waiting for a new build.. My children's previous primary school had part of the building condemed and closed off. The boys were split between two seperate buildings approx 10 minute walk apart. Toilets didn't flush properly for years kids had to put paper in bins. They only just moved into their new school last term. Imagine in 2019 children having to put soiled toilet paper in the bin. It's a disgrace the environment children and teachers and other staff are expected to work in.
I think this crisis has gone beyond first choice schools, in our case we did not get offered a place in the boyne altough we met a number of criteria on the enrollement policy. My daughter is the oldest child in our family and she has not been offered a place in both of the schools we applied too. Being Boyne and scoil Dara kilcock. We live in Summerhill. The principle of Boyne also visited my daughters school, with view to enrollment applications being made HOWEVER she never sent out a letter to the parents warning them of the definite oversubscription or an explanation of how the enrollement policy would be effected by this oversubscription. I feel as a parent of a child who at this moment has NO school, we and our children have been given very little regard in what is a major mess created by both principle and government. What doesnt seem to be considered, is that where our children attend secondary school does of course have a knock on effect on our lives. My daughter being placed on the waiting list with quote secetry from the boyne " no hope of getting a place" is not good enough and for me personally will effect my other 2 children and my work. Your post is informative but of no consolation to parents in my situation. Whats more i think a meeting within Summerhill should have been called to inform parents in my situation what options we have. I know similar meetings were held in trim
Susan Wall here a bit of reading for you
Load more
Finland's social democrats select country's youngest-ever prime minister. If parliament approves, she will become the youngest Finnish prime minister at age 34 and the youngest current prime minister in the world. https://t.co/gCW9Z1RyhL
You couldn't make this up. How @FineGael will be able to face their constituents and ask them for a No.1 vote is unfathomable. The actions of @DaraMurphyFG @DaraMurphyEPP are exactly everything that's wrong with this propped up government.
#MeathWest @RonanMooreSocD @SocDems https://t.co/XopEHFxB1d
We have #NoConfidence in Minister for Housing, Eoghan Murphy. The market won't sort our housing crisis. This government is failing over 10,000 of our fellow citizens. @CathMurphyTD and @RoisinShortall telling it like it is. It's time for a new approach. @SocDems
Twitter feed video.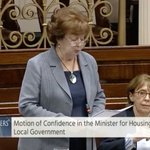 Important to distinguish fact from spin. Our #NoConfidence motion in Housing Min. Eoghan Murphy is not about an election. It's saying what he's doing isn't working. It's about saying it's time for a change in Minister. The rest is scaremongering. @RoisinShortall on @IvanYatesNT
Twitter feed video.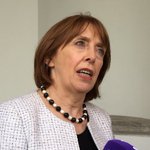 Load More...
"Dublin needs is a voice who represents us in Europe. It is Dublin's Time to Lead. Our journey from Dublin's Docklands to the heart of Europe starts now."