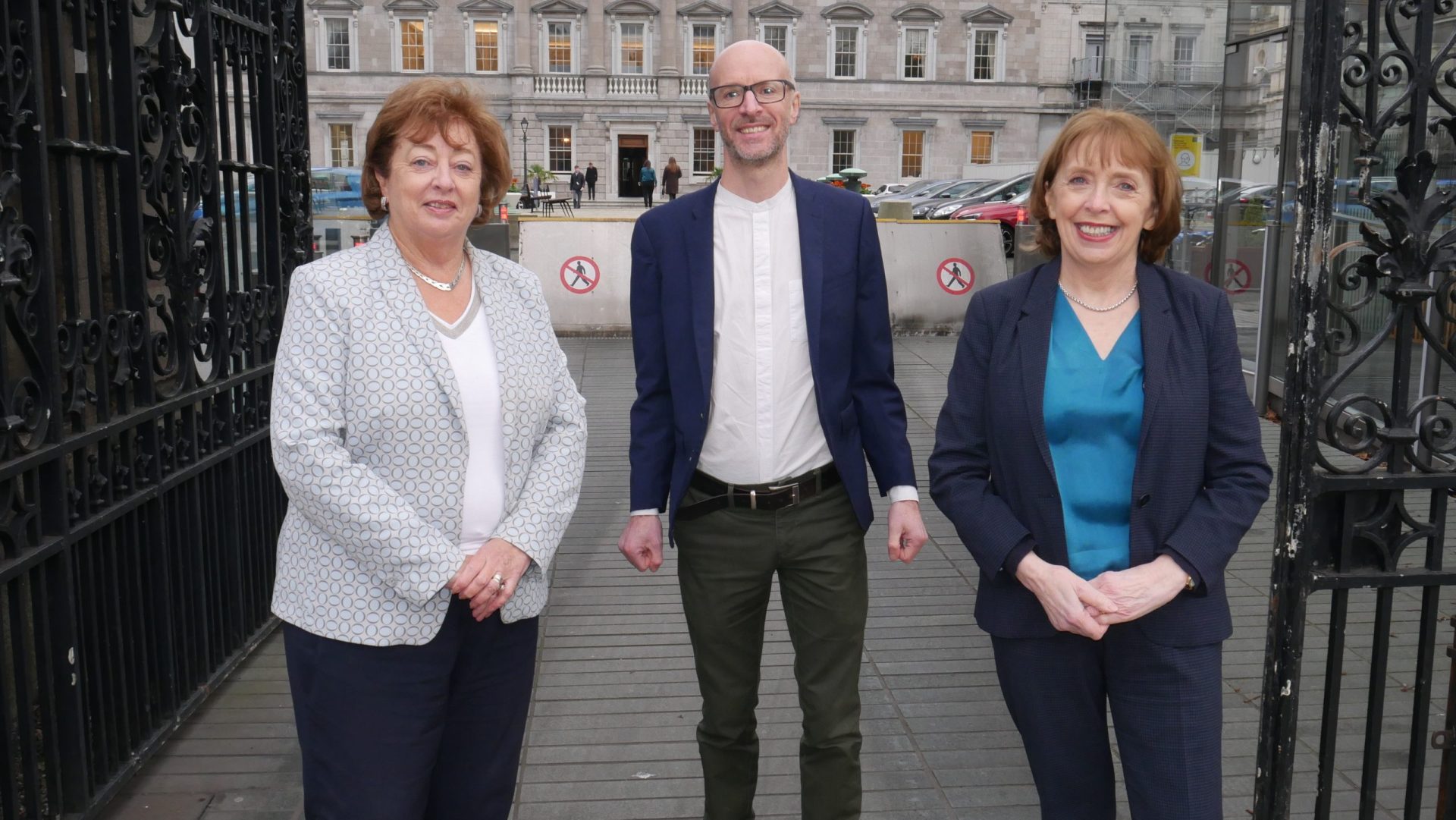 Eoin's decision to join the Social Democrats is further evidence that the party is continuing to grow
Social Democrats co-leaders Catherine Murphy and Róisín Shortall have welcomed the decision of Independent South Dublin County Councillor Eoin Ó Broin to join the Social Democrats.
Cllr. Ó Broin said:
"My primary goal in politics is delivering change – in improved public services, the environment and housing – so the Social Democrats were the obvious choice for me. I am looking forward to being a member of a progressive centre-left party that has a real vision for Ireland as a fairer, more inclusive and more sustainable country.
"While I enjoyed my time as an Independent councillor, I feel that I will be able to accomplish more for my local constituents as a member of the Social Democrats. Our values and political priorities are completely aligned.
"Ireland has undergone a lot of change during the pandemic and, as we begin to emerge from that phase, there is an opportunity to reshape our society. To do so, we must learn the lessons of covid. This means investing in threadbare public services; finally tackling the housing crisis; ensuring workers have access to remote working and an improved work-life balance; investing in public transport; and acting now to prevent a climate crisis.
"As a member of South Dublin County Council, I want to help build a social democratic block that can further this agenda and direct budgetary and zoning decisions accordingly. Is Gaelgeoir líofa mé freisin agus suim mór agam an Ghaeilge a chur chun chinn."
Social Democrats co-leader Catherine Murphy said:
"Eoin is a tireless community activist in Clondalkin and has used his position on South Dublin County Council to advocate for better public transport and cycling links, improved access to housing and more sustainable environmental policies.
"Eoin's background, particularly his PhD on energy efficiency in homes and his experience working abroad, means he has a real contribution to make on the most important issues now facing the country – namely, housing and the climate crisis. A lot of change, in society, begins at local level and I am delighted that Eoin has joined the Social Democrats to fight for change from within the party."
Social Democrats co-leader Róisín Shortall said:
"We are thrilled to welcome Eoin into the Social Democrats – his focus on sustainability, equality and reform means that he is a natural fit for the party.
"Eoin's decision to join the Social Democrats – the second councillor to join the party in the past two months – is further evidence that the party is continuing to grow. We are very ambitious for the party, and the country, and look forward to working with Eoin to help bring about real and lasting change in our society."
24 January, 2022
Ends